About Us
Bairds Pest Control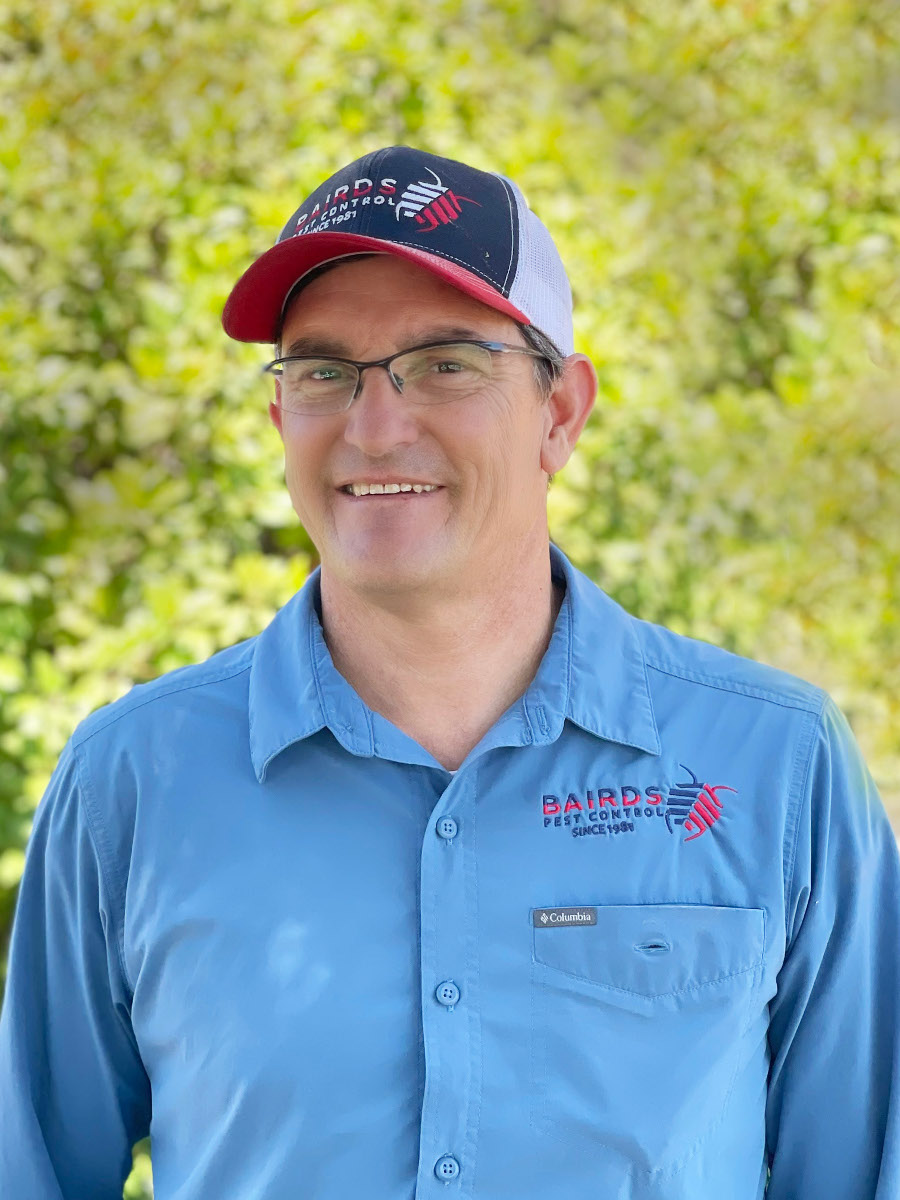 Glenn Leavitt
Pest Control Technician, Termite Specialist
Glenn is 53 years old and has been married for nearly 31 years. He is the father of seven children, one granddaughter and a grandson is on the way. He has worked with Bairds Pest Control now for 15 1/2 years and is a valued and trusted member of the Bairds Pest Control family. He has a degree in biology from Utah State University along with a minor in Spanish and a teaching certificate. He taught for three years in the Utah public schools after which he pursued his own business doing window cleaning, painting etc. in northwestern Oregon, Beaverton specifically. Some of his hobbies include mountain biking, riding dual sport motorcycles, camping, running marathons, basketball, skiing, and just hanging out with and playing games with his loud happy fun family. Glenn is a favorite among Bairds Pest Control customers due to his extensive pest control knowledge, experience and willingness to listen and solve customer concerns.
---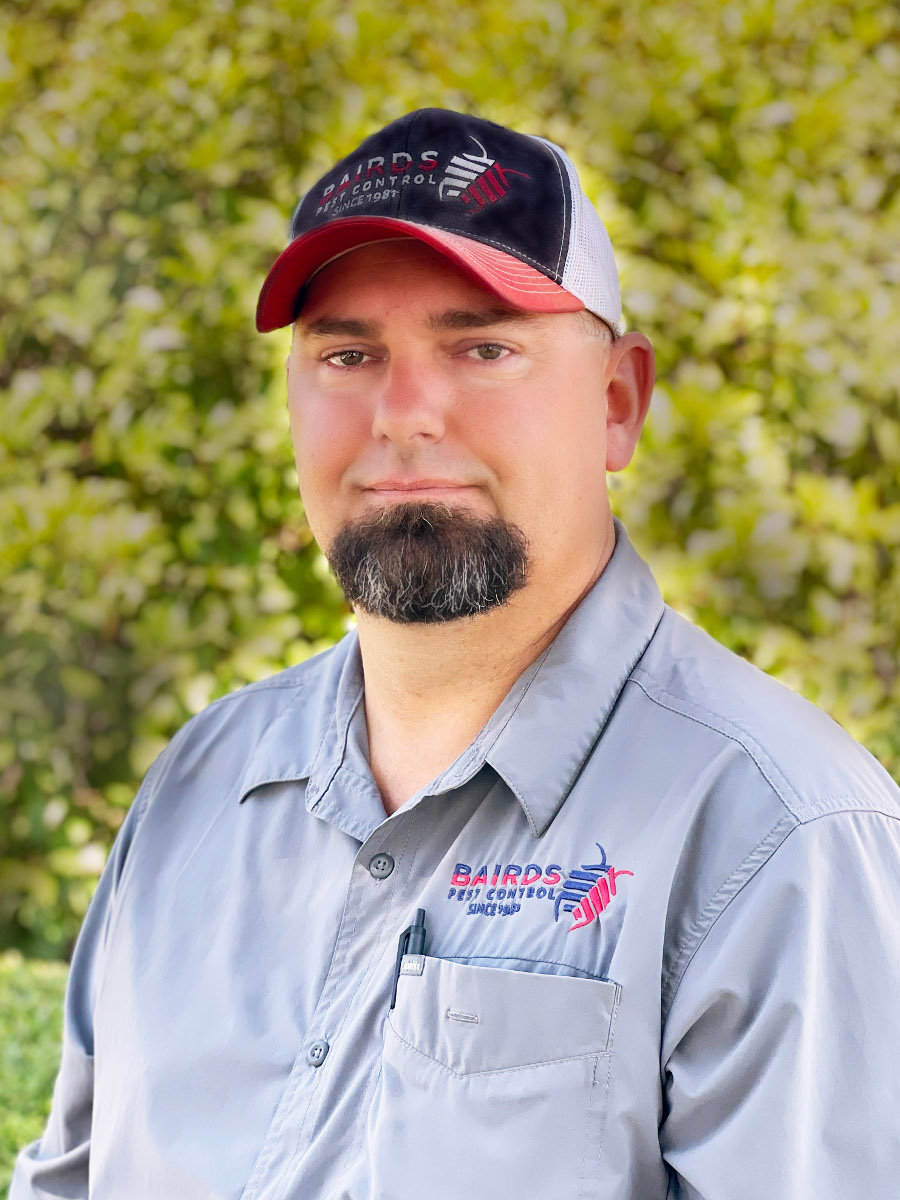 Cameron Kent
Pest Control Technician, Lawncare Specialist
Cameron began with Bairds Pest control in September of 2021. He may be new to Bairds Pest Control; however, he has several years of pest control and lawn care experience, and has proven to become an invaluable member of the Bairds staff due to his many years of experience in mechanics, lawn, and pest control. He has been with Mika for 6 years and she has 2 children, a daughter (22) and son (18.) Cameron has 3 children: 2 daughters 15 and 18 and a son 19. Cameron enjoys watching and playing football, camping, hunting, and fishing. His favorite movie is Fracture and he loves chinese food. He loves being a part of Bairds Pest Control because they treat him like family, treat their customers as friends and not just a dollar sign.
---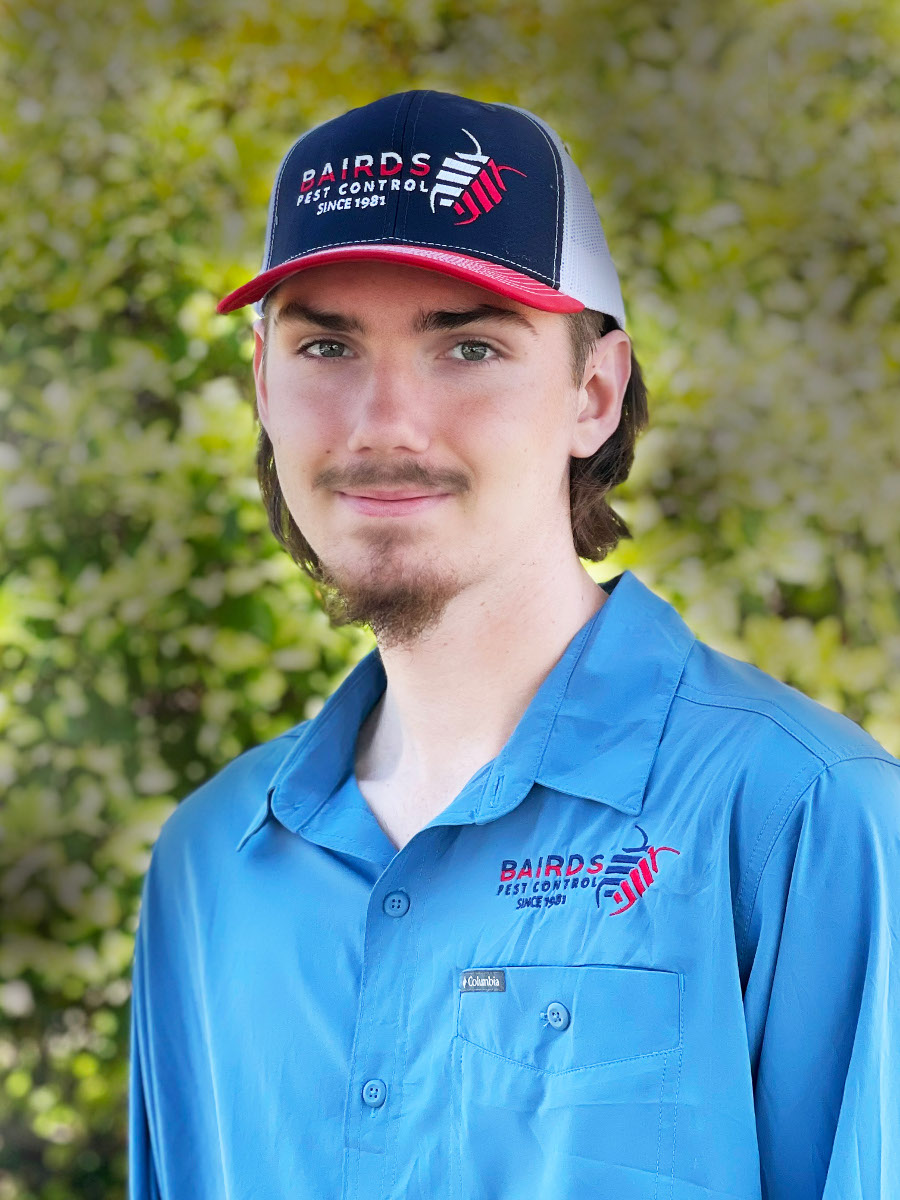 Kolton Vilos
Pest Control Technician
---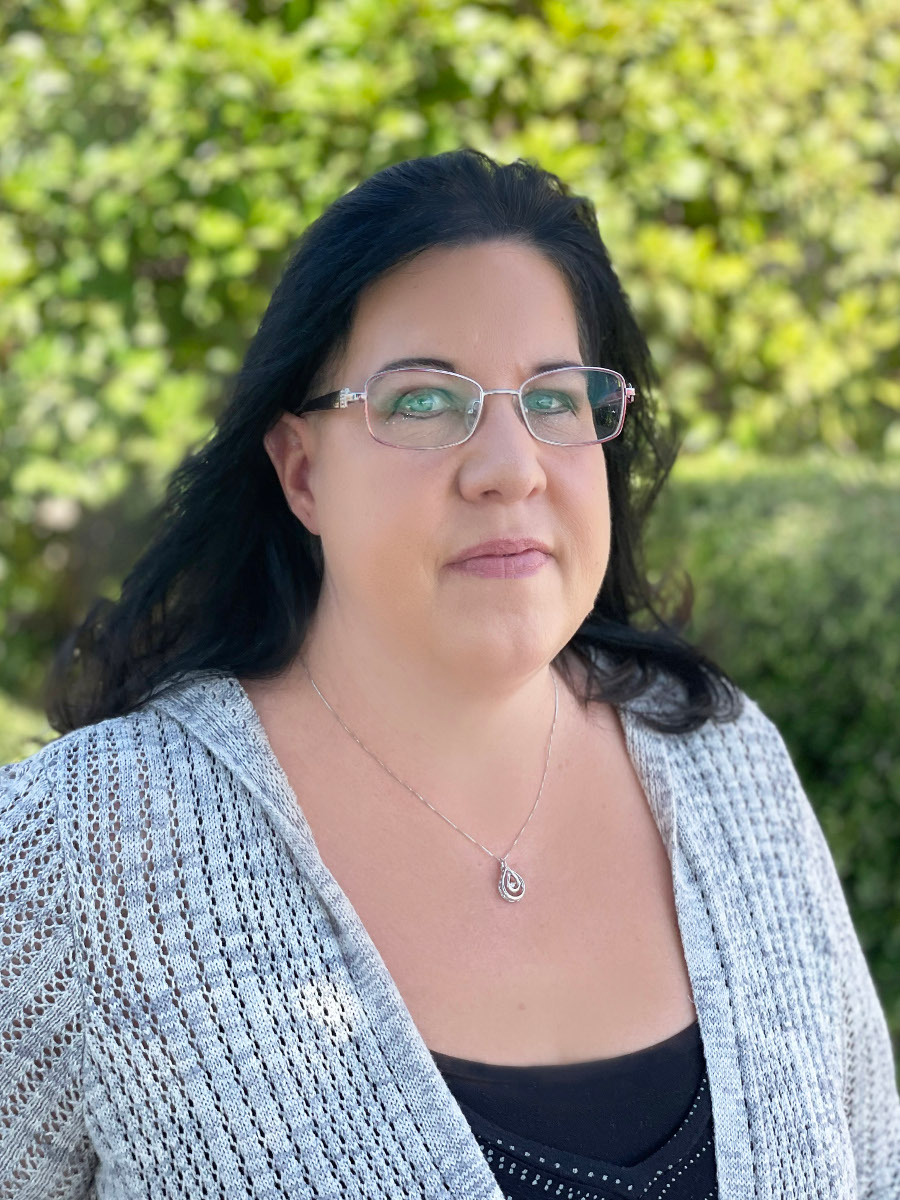 Aimee Machuta
Account Manager
Aimee has been with Bairds Pest Control since August of 2020. She quickly has been able to exceed expectations in scheduling, customer accounts, and taking care of Bairdís customer needs. Aimeeís experience and knowledge has been a great asset to Bairds. She loves Peanut Butter M&Mís and anything chocolate. She enjoys camping, lake time, and most of all spending time with family. Her favorite movie is 8 seconds, she loves country music, and 70ís/80ís hair bands. Her heroes are her amazing Husband, Dad and Brother.
©2022, Bairds Pest Control