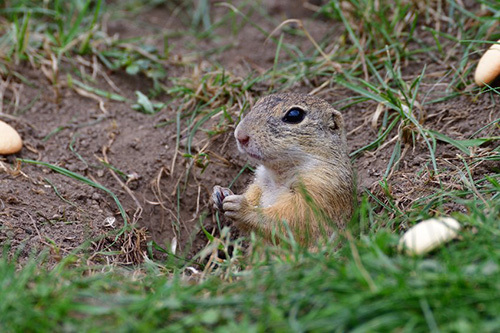 Gophers in the Yard?
It is known that gophers can destroy underground utility cables, water lines, sprinkler systems, and irrigation pipes efficiently. Damage is most severe in the spring and fall when gophers are active near the surface. Pocket gophers have fur-lined pouches outside of the mouth, one on each side of the face and are used for carrying food. Their fur ranges from black to light brown and white and their heads are small and flattened with small ears and eyes. Gophers in Southern Utah are solitary animals except when breeding or rearing young.
Call Our Exterminators for a Free Quote
If you find any sign of gophers in your yard, contact Bairds Pest Control for the best gopher extermination treatment in Southern Utah. Our specialists are adept at recognizing the species involved, the severity of the problem, and any potential control treatment.
One of our exterminators will visit your premises in Southern Utah and take time to inspect the critical areas and common habitats. Accordingly, they use the most-advanced and the most-effective treatment to make your home, office and surroundings pest-free.